Gulf Shores and Orange Beach Earn High Marks for Quality of Life during the Holidays
Quality of life is one of the top factors in choosing a new home and new city. While numerous factors can determine what quality of life means, for many, an area's activities and community spirit is important in the decision-making process. If this is you, the Alabama Gulf Coast's cities of Gulf Shores and Orange Beach will earn high marks in your real estate wish list, as you search for Gulf Shores beach condos for sale, or homes for sale in Orange Beach - especially during the holidays!
You can really get a feel for an area when holiday lights begin to appear and the temperature drops a few degrees. Something happens that lets you know you're "home for the holidays." With so many local and community events, the quality of life these two beachside sister cities affords makes an Orange Beach home or Gulf Shores beach house the perfect place to hang your stocking during the Christmas season.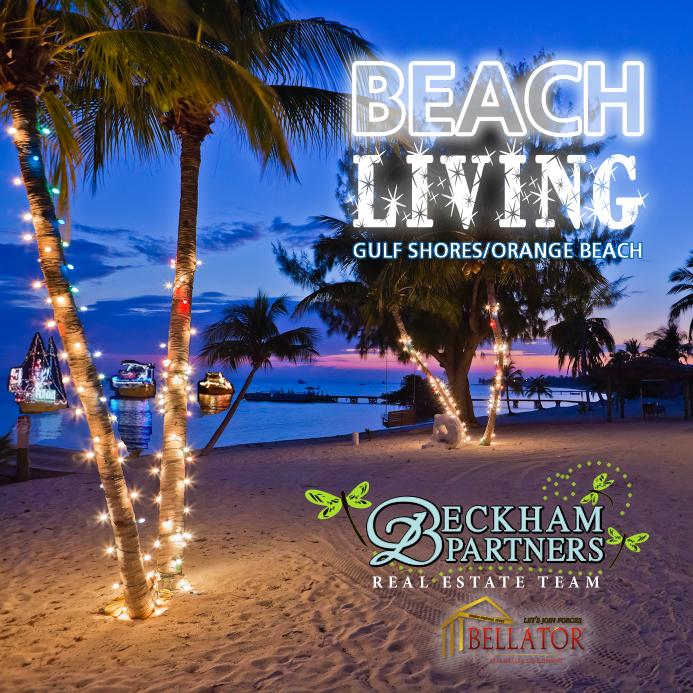 But, what are those holiday events that make these two cities a great spot to call home? Consider these and the warm holiday spirit each invokes in its community.
Related Article: Three Reasons Foodies Love Living in Gulf Shores, Orange Beach
If you're a boater, there's no better place to be than the Alabama Gulf Coast, even at Christmas time. For 32 years, residents have decorated their boats and paraded down the Intracoastal Waterway Canal to delight children of all ages during the Annual Christmas Lighted Boat Parade.
A local herself, Lucy Buffett invites families to hear the story of Billy Claus each year at her Gulf Shores' restaurant, LuLu's. Lucy reads the story and invites children to write letters to Santa that Billy will deliver. If you don't know the story, we don't want to spoil it! But, here's a sneak peek. Billy is Santa's younger brother who is allergic to snow!
From Christmas cantatas, check out South Baldwin Community Theatre's productions of "A Christmas Story". Gulf Shores and Orange Beach are overflowing with holiday spirit and community gatherings, making it the perfect area for anyone who has a little Santa inside them. If you're considering searching for a new home in Gulf Shores or Orange Beach, contact a Realtor® from our Beckham Partners Team for assistance finding your holiday hideaway:
Michelle Beckham (251) 709-4558

Angelina Needham (251) 979-2108

Jennifer Doyle (251) 404-3228

Julie Carney (251) 802-4663

Mike Hamm (251) 214-8237
Bellator Real Estate