Lake Forest Amenities Continue to Grow and Potentially Home Values as Well!
Sidewalks are currently being added throughout Alabama's largest neighborhood, Lake Forest! This community continues to impress and take a strong initiative toward not only increasing quality of life for it's residents, but also potentially increasing home values, as well!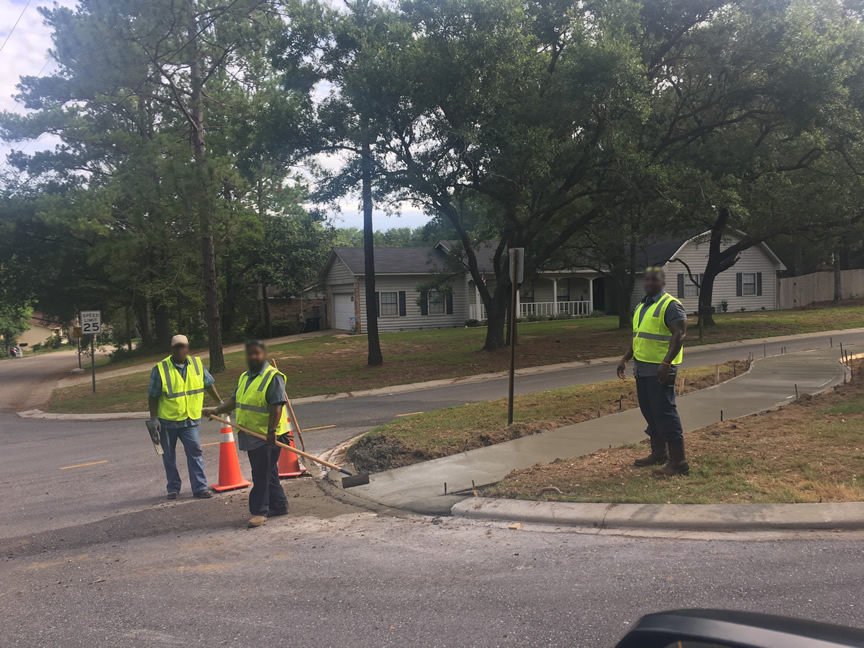 According to a 2009 study called "Walking the Walk: How Walkability Raises Housing Values in U.S. Cities" by Joseph Cortright, it revealed that neighborhoods with a high walkability score also had increased property value over those homes in areas without walkability. In neighborhoods where residents could conveniently walk to stores, schools, libraries, parks, etc., the homes in these areas had an increased value of between $4,000 to $34,000."
Amenities Galore + New 'Central Park'
Lake Forest already offers unrivaled community benefits of several community pools, an 18-hole golf course, a yacht club directly on Mobile Bay, tennis courts, horse stables, and a recent addition (thanks to the city of Daphne) of a 9-hole disc golf course! According to The Lake Forester (POA newsletter), the disc golf course is part of a City of Daphne park "now known as 'Central Park' from (previously Lake Forest's 'Lake – 9 Golf Course'). The City and POA entered into a 30-year lease agreement in early 2015."
Recent renovations to Lake Forest have added curbs, and tremendous landscaping improvements. Add-in to that list a very long sidewalk, ideal for walkers and joggers alike, this is an addition that in our opinion has been sorely needed in this vast and expansive community of rolling hills. According toThe Lake Forester (POA newsletter), the new sidewalks extend "from Dunbar Loop to Montclair Pool and from Worchester Drive to Ridgewood Pool." Also "in 2016, the City has a planned TAP Grant sidewalk extension from Lawson Road south to Whispering Pine along the western side of County Road 13."
Lake Forest continues to boast such fantastic amenities to enjoy, with so many activities to enjoy and the list amazingly continues to grow, we're very happy to see this upward trend for both homeowners' enjoyment and possible potential appreciation of Lake Forest property values. Daphne home buyers can search ALL Daphne Homes Currently For Sale (Most Recently Added First), by clicking here, or calling the Beckham Partners Real Estate Team at (251) 709-4558, or to find out what your home is worth in today's market, click here.